Why North River Ranch Should Be Your Next Home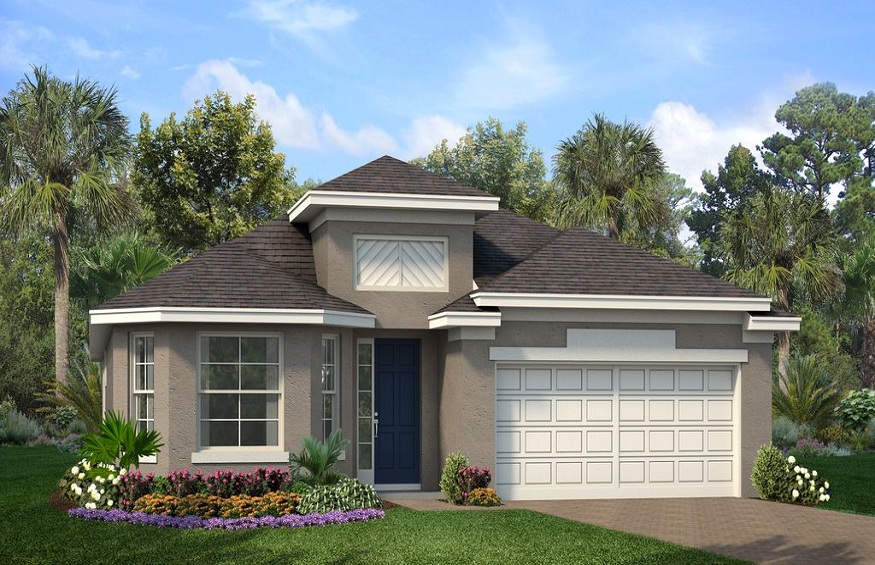 Look at the pictures and listen to what the residents say, and you might be very tempted to move to a new home at North River Ranch in Parrish. There are many new homes in Parrish, but North River Ranch stands out for a variety of reasons.
If you are wondering why you should make North River Ranch your next home, here are some of the many reasons.
Build Your Dream Home
You will have the opportunity to work with a home builder in Parrish to design your ideal home. From the early stages, you will be able to discuss floor plans, sizing, and structures. Throughout the process, you will be able to input the design and layout of your new home and work with the building team to get what you want. There are multiple builders to choose from, including Cardel Homes, David Weekley Homes, Homes by WestBay, KB Home, Neal Communities, Park Square, and Pulte Homes. They can work with you on a plan for your dream home, whether you're moving as a couple or planning to grow a family together.
A Strong Sense of Community
There is no shortage of opportunities to meet other people when you live at North River Ranch. This is one of the main draws to living in this new home community, and you can get involved in various community activities and initiatives. Events such as our Fun Days are opportunities to bring the residents together and give people a greater and shared sense of community. There are plenty of social clubs for residents to join and get involved with. Whether you enjoy chatting with friends after a long week or playing your favorite sport with a like-minded neighbor, you will never run out of things to do while living at North River Ranch.
Connected and Convenient
Living at North River Ranch is a convenient experience for many people and brings almost everything you need to your doorstep. You don't need to travel very far to find many of the essentials that we rely on every day, including fitness centers, grocery stores, medical services, and sports centers. There are two international airports nearby and regional airports that connect Parrish to surrounding areas. You can travel easily to other parts of Florida, including St Pete and Tampa, offering you a great excuse to go further afield and explore at the weekends. The convenient nature of the well-connected community at North River Ranch is one of the main reasons why people choose this new home community.
Educational Facilities
If you have children, one of the main questions that is likely to be on your mind when moving home is related to education. For many people, choosing a good school for their children is paramount when moving to new home construction in Parrish. At North River Ranch, we know this is important for parents, and that's why you will find schools and education centers here. Nearby, you can visit Parrish Community High School and Barbara A. Harvey Elementary School, which are both situated within walking or cycling distance from the new homes at North River Ranch. There are further plans to create more educational facilities at this new home community, and the future State College campus is adjacent to North River Ranch's River field neighborhood for older students who are completing their education journeys.
Ready to Choose North River Ranch as Your Next Home?
If you think North River Ranch could be your next home, you can find out more about our new homes in Parrish on our website or contact us for further information.