What Color to Paint the Basement Ceiling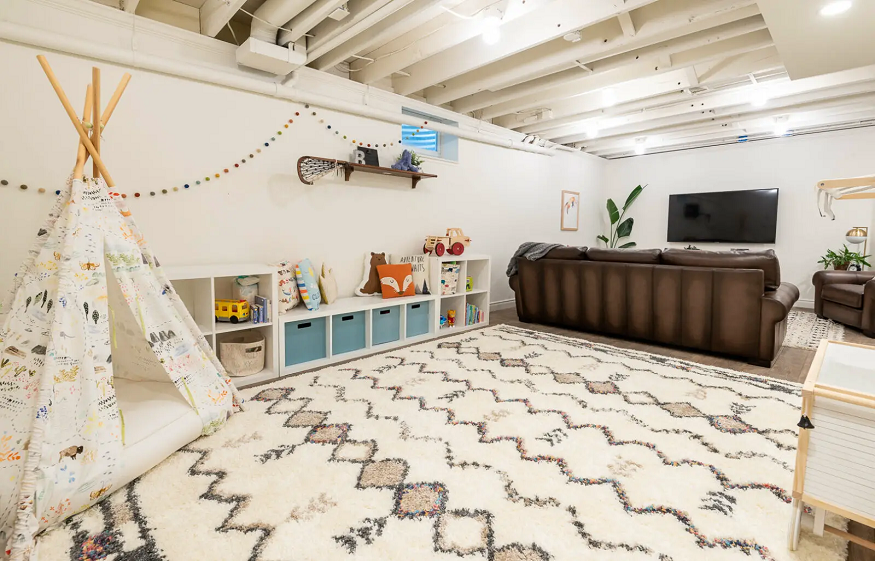 When it comes to interior design and house painting, one area that often gets overlooked is the basement ceiling. Many homeowners focus on the walls and floors, forgetting that the ceiling can also play a significant role in the overall aesthetics of a room. A well-painted basement ceiling can transform a dull and gloomy space into a stylish and inviting one. In this article, we'll explore the various aspects of choosing the right color for your basement ceiling, taking into account interior design principles and house painting techniques.
Things to Keep in Mind While Painting Your Basement Ceiling
Before diving into the world of basement ceiling paint colors, it's essential to consider a few key factors that can impact your decision:
Ceiling Height: Basements often have lower ceilings compared to the rest of the house. Darker colors on a low ceiling can make the space feel even more cramped. So, it's crucial to choose a paint color that helps create an illusion of height. Lighter shades are generally a safer bet for low-ceilinged basements.
Natural Light: Assess the amount of natural light your basement receives. If it's minimal, a light-colored ceiling can help bounce light around the room and make it feel more open and airy. However, if your basement gets a lot of natural light, you can experiment with a wider range of colors.
Color Scheme: Consider the existing color scheme of your basement. The ceiling color should complement the walls, floor, and furniture. Harmonizing these elements can create a cohesive and visually pleasing interior design.
Style and Mood: Think about the atmosphere you want to create in your basement. Are you looking for a cozy, intimate space or a bright and cheerful one? The color you choose can significantly impact the mood of the room.
Practicality: Basements can be prone to moisture, so it's essential to choose a paint that can withstand potential dampness. Water-resistant or mold-resistant paints are good options for basement ceilings.
Paint Colors for a Basement Ceiling
1.    Classic White
White is a timeless choice for basement ceilings. It reflects light, making the space feel more open, and it pairs well with virtually any color scheme. If you have a low ceiling, white can help create the illusion of height.
2.    Soft Neutral Tones
Shades like light gray, beige, or pale taupe are versatile options. They provide a subtle backdrop that complements various interior design styles, from modern to traditional.
3.    Cool Blues and Greens
If you want to infuse a sense of tranquility and freshness into your basement, consider cool shades like light blue or soft green. These colors can evoke a serene atmosphere, perfect for relaxation or creative activities.
4.    Light Pastels
Soft pastel colors like lavender, mint, or blush pink can add a touch of whimsy and charm to your basement. These shades work well in playrooms, home offices, or art studios.
5.    Bold and Vibrant
If you're feeling adventurous, you can opt for a bold color like deep navy, rich burgundy, or even a dark charcoal gray. These colors can create a dramatic and cozy atmosphere, especially if you have ample lighting.
When it comes to interior design and house painting, the basement ceiling is an often overlooked canvas that can significantly impact the overall aesthetics of your space. Choosing the right paint color for your basement ceiling involves considering factors like ceiling height, natural light, existing color schemes, and the desired mood.
Whether you opt for classic white, soft neutrals, cool blues, and greens, or bold and vibrant hues, the color you choose should align with your vision for the space. It should also create a harmonious and visually pleasing environment that complements the rest of your basement's interior design.
So, when you're ready to transform your basement into a more inviting and stylish area, don't forget to look up and consider the vast possibilities that the right basement ceiling paint color can offer. With the right choice, your basement can become a favorite spot in your home for relaxation, work, or play.