How Do I Write a Solid Thesis for Good Grades?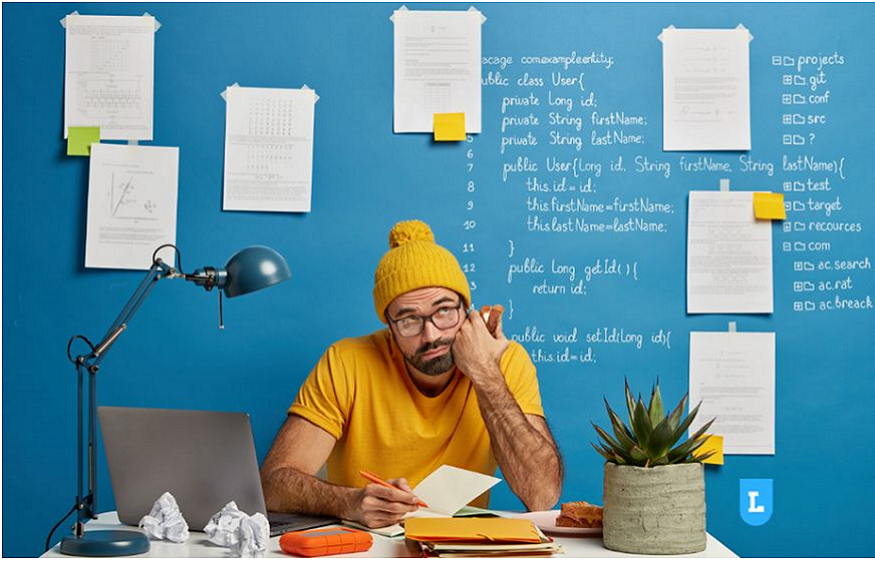 Have you ever found it difficult to finish a longer essay or article? It's because the approach to that project or article was inefficient. It should be important to understand what a thesis is in the first place. The topic or the main motivation for writing the article is summarised in the thesis. People read the whole essay because of the thesis.
A thesis is often a typed or written document with many pages, depending on how you research or analyse a particular topic. A thesis requires extensive research and writing. It requires an in-depth study of a challenging topic. Most students have difficulty writing their school papers. Lack of research and lousy writing methods can sometimes make the final paper a bugbear. So let's talk about some of the most important components of a thesis.
Essential elements of a strong thesis
Conciseness
If a thesis is concise, clear and to the point, it's considered excellent. Try to use few unnecessary words. Use up to two or three sentences to formulate a good thesis. Thorough research can lead to knowledge that's clear and unambiguous.
Coherent
The main purpose of the paper should be stated in the thesis statement alone, without supporting details. There can be many points of view on the main topic. A perfect thesis often avoids the use of basic terms and assertions.
Controversial
A thesis is a complex assertion that anyone can understand. It should be apparent how additional facts or analysis support the main aim of the text.
Different types of thesis papers
Writing a thesis is usually a difficult process to complete. It's very important to understand the actual requirements of the article or paper. So, there are two types of theses to write the best thesis paper
Theses for argumentative content
Strong claims about the main topic of the article or paper are the main focus of this form of thesis. It's about having a strong opinion supported by facts and good arguments.
Thesis for expository content
This type of thesis focuses on data or facts. It doesn't deal with those who make claims about their beliefs. To maximise its effectiveness, the material should always be concise and contain the essential elements.
It's now clear what kind of thesis serves what function. Don't forget to state that your thesis should be able to be defined, understood and defended.
Steps in writing a good thesis
Start with a question
It would be helpful if you set up an initial thesis, sometimes called a working thesis, early in the writing process. You should choose a strong thesis statement, which will add emphasis and structure to your content, after you've agreed with your instructor on the basic structure of the essay. The most important thing is to ask a question about your topic. Because whenever you've a specific question, you'll be able to find the answer to it, and that shows analytical skills.
Formulate your first reaction
You should be able to write a flimsy response to a problem after you've investigated it thoroughly. Even though this is to be expected under the circumstances, it encourages reflection and further thinking. You can activate your brain cells by answering the question, which is a fantastic way to help more.
Create your answer
You'll understand the whole concept once you've checked the answer. The main point is to help people understand your solution. Start writing your solution when you learn more about the problem. It would be helpful to elaborate on your answer.
Refine your thesis statement
This is the concluding statement in which you present the totality of your case or issue. There's no easy way to make your views fit. You'll be able to identify the main problem and its solution.
Follow the steps below to write an effective thesis statement
Begin writing at once
Don't start writing until your assignment or research is complete. To avoid mistakes and errors, write your paper in sections. This way you can record what you've done while it's still fresh in your mind. This is especially true if programming is part of your job.
Catch mistakes early
One mistake in the substance can undermine the whole goal of your work. Just make the necessary changes. Refrain from returning to the assignment when you've less time and need to remember it.
How to write a thesis from scratch
Start with the chapters that describe your research. You'll feel more confident in your writing as you're the expert on your topic. Once you get over the initial lethargy, move on to the remaining chapters. This way you can start with the most difficult parts.
Write the introduction after you've finished the conclusion.
The examiner will check the introduction first and then the conclusion to see if the promises in the introduction are kept in the conclusion. Make sure that your introduction and conclusion fit together well. By writing a conclusion first, you can trace the desired outcome of the paper. The things to be discussed in the conclusion should be introduced at the beginning.
The conclusion should contain punctuation
Punctuation
Correct punctuation makes reading easier. A punctuation mark should be used every time you pause. The most important pause symbols are the following four:
Full stop:
A full stop marks the end of a sentence. Although it's not used in SI abbreviations of units, the full stop is also used to end abbreviations.
Comma:
Use a comma to mark a pause or to separate items in a list. A comma can separate the beginning and end of a subordinate clause or phrase.
Semicolon:
Compared to a comma, a semicolon represents a longer pause. Even if sentences are interrupted, they're still connected.
Colon:
The colon is used to separate elements that are to be presented independently and before one or more terms. It can also be used to form a statement from two separate sentences.
Want a strong thesis? Choose individual sessions with our academic experts
Everyone needs to develop the ability to write a thesis. But for academics and students, getting good grades is one of the most important aspects of their education. Writing a thesis requires a lot of time and work, a complex process. We Thesis Help UK experts to write your thesis and overcome the difficulties associated with writing a thesis. These assignment services experts are highly experienced and knowledgeable. They can give you a number of examples of dissertations so that you can see for yourself their skills and get a feel for what your paper might look like. If you're working on an unfinished thesis, Live Web Tutors will provide you with the support you need to finish it on time. We promise you won't have to ask for an extension to finish it! Complete the application as soon as possible to get started.Professional assistance can help individuals to write an effective event description, along with acquiring Assignment Help.