THE BENEFITS OF ONLINE COURSES IN INDIA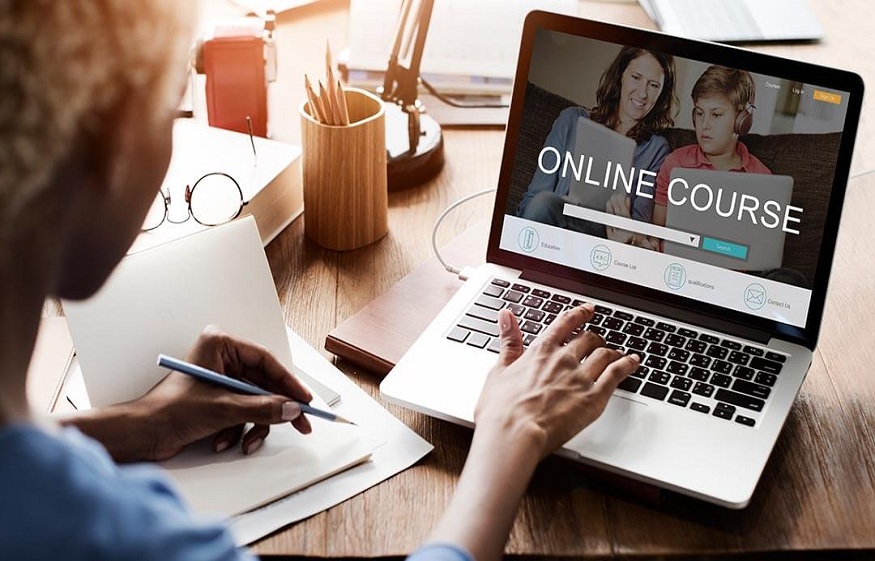 India offers some of the world's finest teaching institutes. People living in India are known for their thirst for knowledge and there's no better way to quench it than by enrolling yourself at one of these educational institutions. Schools offering online courses have made learning accessible to people across the country, giving them access to rigorous education without having to spend countless hours commuting or spending money on traveling to a different city every time they want to attend a new class. This blog will discuss various benefits of online courses in India in detail, so keep reading if you're curious about what all this means for you!
Better Learning Opportunities Through Online Courses
There's no need to move to a different city to take your exams or attend lectures since you can do all this from wherever you are. Online courses also provide you with the flexibility to study when it's convenient for you. So, if you have a demanding job, family responsibilities, etc., you can choose a time of day when it's easier for you to study. This is just the tip of the iceberg when it comes to the benefits of online courses.
Online learning has made it possible for people to pursue their education anytime, anywhere, and at their own pace. You don't have to take on a full course load every semester, chose between studying and working, or pay tuition fees every year. You can take a course or two at a time and get the education you need. Online learning has made it easy and affordable to receive higher education, and you don't need to enroll at an expensive school to reap the benefits either.
Secured Learning Platforms
If you're concerned about the security of your information, you'll want to look into online courses. This ensures that all the information you share on the platform is kept secure at all times. Most importantly, there's a 24/7 help desk available to address any concerns you might have. The same level of security is maintained on any offline platform, and both platforms have security protocols that keep your information highly protected. When you choose an online learning platform, you can be sure that your information is safe.
Affordable Course Content
Online courses are not only convenient but also very affordable. Most online learning platforms offer free content, and there are many courses on the web that are free to access. There are also paid versions of many courses that are accessible only to students who pay a fee. With so many options available, you can choose the course content that's best suited to your needs and learning preferences. You can also choose from a variety of course formats, like video lessons, audio files, interactive assignments, and quizzes. Many online courses platform in Indiasupport the combination of all these formats to provide a more personalized learning experience. You can also choose to study with a coach for additional assistance. Many online learning platforms offer assistance from certified coaches, who can help you along the way and provide assistance in completing the course content.
Time and Cost-Effective Learning
Online courses are available whenever you want to take them, whether that's in the evening after work or on weekends. Online learning platforms provide you with the flexibility to choose your schedule, and there's no need to worry about finding the time to study.
Online courses are also relatively cost-effective compared to the cost of attending a traditional university. Most online learning platforms are free or have a free trial period, and you can use them for as long as you want. That said, if you want to continue after the trial period, you'll have to pay a fee. The cost of online courses varies from one platform to another but you don't have to worry about taking out hefty loans to fund your study.
Networking Opportunities Through Online Courses
One of the major benefits of online courses is networking. Online learning is all about expanding your network with people from all over the world, and joining an online course is a great way to do this. You can participate in online discussions, create study groups, and connect with other students. This networking experience can be very enriching and can lead to job opportunities and career paths.
The best part is that the networking opportunities are almost endless with online courses. The variety of course content available makes it easy to choose courses that provide you with ample opportunity to connect with your peers. Many online learning platforms offer social networking features that can help you connect with other students.
Help you to Get Job placement
With online courses, you can gain valuable skills that could lead to a better job. The internet is full of useful resources, and many people are willing to share their knowledge for free. By taking an online course, you can improve your skills and learn new things that could potentially help you get a better job.
There are many different types of online courses. Some are aimed at beginners, and others are more advanced. It all depends on what you need. If you want to learn a specific skill, such as how to build a website or write code, there are courses for that purpose. But if you want to learn more about a topic thatinterests you, there are plenty of options too. And the good thing is that these courses are available at any time – 24 hours a day, 7 days a week!
Conclusion
Online courses are a great way to learn new things, expand your horizons, and gain valuable skills. They're available 24/7, and there's a wide variety of course content available. They offer you a great deal of freedom to choose when and where you want to study. And the great thing about online courses is that you don't have to worry about moving to a different city to take them.