The Top 5 Tips That You Need To Find the Perfect Study Room Furniture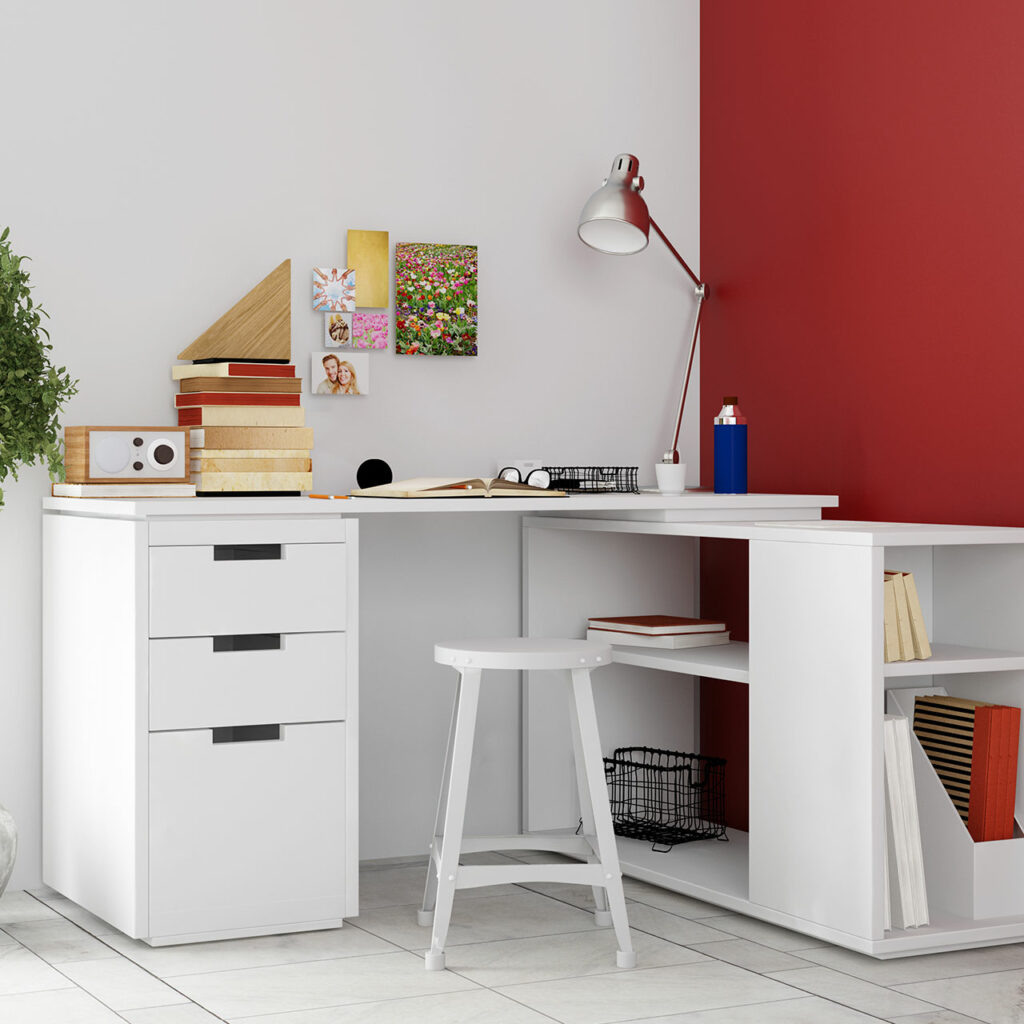 It is very important to have a dedicated space for working. Along with being comfortable, this space needs to be decorated in a way that makes us feel calm. Having a preferable style and furniture around us is important for the right headspace. These choices are extremely subjective and might be tough to navigate in some cases. There are certain rules professionals follow while designing a workspace which most people find to be helpful.
Therefore, following these tips while choosing furniture for your study room should help you create the perfect space for studies and work.
1.  Storage-
If the place you work is messy and full of clutter, it is impossible to work properly. Mess is extremely disarming and unnerving which doesn't provide for a proper workspace. So, while choosing furniture, it is extremely important to choose pieces with enough storage so all your belongings fit properly. Instead of a small cabinet, get a bookshelf so all your books fit properly and there is space for more. Try to choose a study table with enough cabinets and drawers where your notebooks, stationeries, and necessary devices fit. Make sure that your things are organized on shelves or baskets.
2.  Space-
It is extremely necessary that you understand the space that you are provided with while choosing furniture. You have to choose furniture so that the room isn't cramped. You should have space to move around freely and your windows shouldn't be blocked. Instead of getting a sofa for your study room, it's better to get a futon which is both smaller and more relaxing.
3.  Tone-
The color surrounding you while you're trying to work or study is important. You cannot have bright, attractive colors since they are jarring. Instead, choose furniture which is neutral. A light wooden bookshelf, a pastel plywood study table, etc. are great items that look both sophisticated and calming. Warm or earthy tones are also great and getting brick-colored curtains or earthy green pillows are serene. Express your style through art or statement pieces on shelves. However, make sure that the bigger pieces are light and calming.
4.  Comfort-
If you have to spend a lot of time in your study room, it is extremely important that you are comfortable. Getting furniture that will provide this comfort is important. A well-cushioned chair for good posture is important- you don't want to develop back problems from a young age. If it fits, try to keep a piece where you can relax when you are bored or tired. A sofa or a futon are some items you can keep to make sure you have to rest when it is getting overwhelming or tiring.
5.  Lights-
Lighting in a study room is very important. Make sure your room is open enough for natural light to abundantly come in. Get enough light sources so that the room is not depressing like ceiling lights and fairy lights. Invest in a good study lamp that doesn't hurt your eyes.
Keeping these few tips in mind will help you design a study room that is not boring.