What Should Children Know How to Fix on a Bike?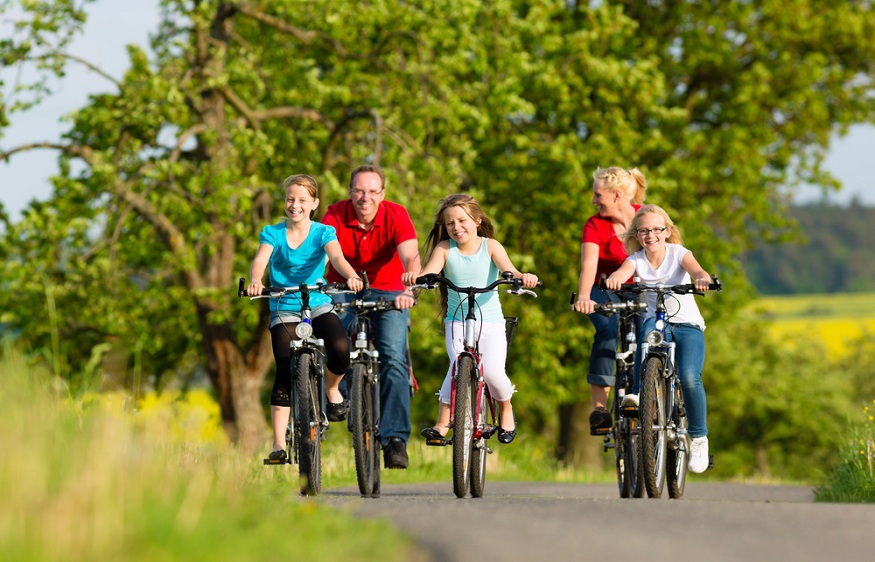 While learning to ride a bike is a skill that all children should learn, most would agree that bike maintenance is another. After all, your child should be able to fix a puncture or a bike chain at the very least, especially if out riding far from home with friends.
Being able to repair a bike and maintain it is a skill that all children should have. It teaches them responsibility and ensures that their bike will last for longer. Furthermore, you as a parent will have peace of mind that your child can take care of necessary repairs to get home should anything go wrong.
Teaching Your Child Bike Maintenance
Tire punctures are commonplace with bicycles, but the good news is that they are quite an easy fix when you know how. Your child should know how to tell if their bike has a puncture in the first instance. This means being able to check the tire pressure. Checking the pressure before cycling is something that your child should get into the habit of doing. If the tires are too soft, it can make it harder to cycle the bike. If the tire pressure goes down quickly after being pumped, it could indicate a puncture.
When buying kids bikes, it is a good idea to invest in a puncture repair kit at the same time. The good folk at Woom say that children who learn how to fix a puncture can do so quickly with the right tools. Your child should know how to locate the tear in the tire and use the kit to do a quick fix. This should enable him or her to get their bike home without having to carry it.
Another job to teach your child is how to keep the chain clean and oiled. Children tend to enjoy riding their bikes in muddy puddles and over dirt tracks, but this can mean their chain ends up full of dirt and debris. This then affects their ability to shift the gears. Cleaning and oiling the chain regularly will prevent this from happening. It is also important to teach them how to keep their clothing free from the moving parts of the bike to prevent these getting caught. You can invest in clips for pants or have your child roll up the legs or tuck them into socks.
Your child should know how to check that the brakes are working properly before every ride. If the brakes were to fail when your child was riding their bike, it could result in a nasty accident. Teaching them to ensure that the brake levers and pads are working as they should is therefore particularly important.
Being able to adjust the saddle height is also something that your child should know how to do. As he or she grows, they will need to be able to adjust the seat to ensure a comfortable ride. You could always do this yourself but teaching them how to do it is a good idea as it means they can make adjustments as and when necessary.
Conclusion
When buying a bike for your kid, it makes sense to teach them how to look after it. Not only will it extend the life of the bike, but it will also mean that your child has the necessary skills to make repairs to the bike when out and about, such as checking the pressure and fixing a puncture. Being responsible for their own bike is a good life skill that your child can take into adult life.