Learning Experience Platforms: Everything You Need to Know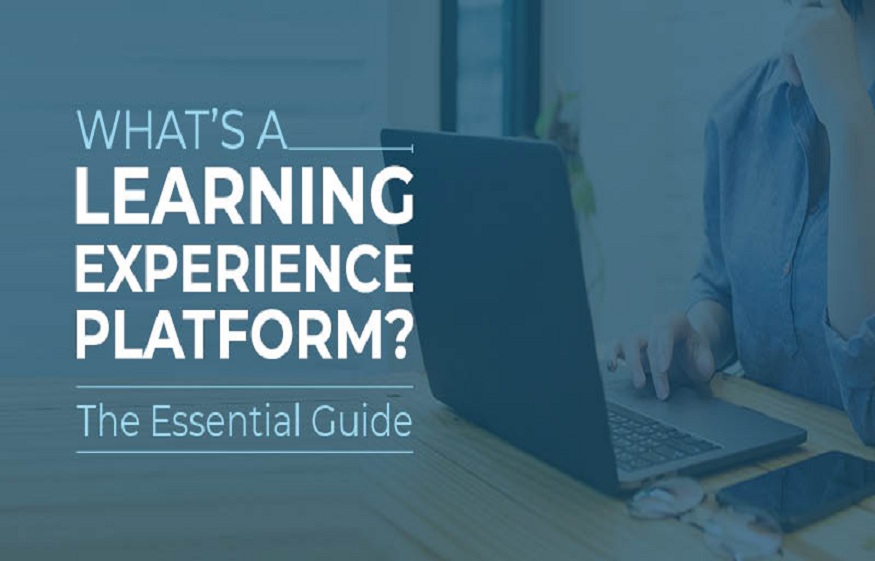 Exciting e-learning solutions are having an impact on the training sector as corporate training programs continue to evolve. One of the best outcomes of this innovation has been the creation of learning experience platforms (LXP), and users are benefiting from it.
A learning experience platform is what, exactly?
A program created to offer training opportunities that are tailored to each user is known as a learning experience platform. Users can find fresh learning opportunities through the LXP to develop their existing abilities as well as learn new ones. In conventional e-learning systems, a system administrator or trainer selects the material that users should learn. In contrast, a learning experience platform software enables users to decide what they wish to learn, after which they can specify how to proceed to make it happen.
Consider the operation of a learning management system (LMS) to gain a better understanding of the scope of an LXP. An LMS is quite useful for functional compliance training programs, but it does not offer as much goal-based learning or open-ended discovery as an LXP. An employee looking for more information on a subject can search an LMS and then find the best courses for their needs. While LXP is far more adaptable and may meet employee needs for self-directed learning programs like professional and skills development, this strategy works for some firms.
One of an LXP's main advantages is that it uses artificial intelligence (AI) to tailor learning based on objectives, previous behavior, or inferred learning styles. The AI algorithm also suggests relevant articles readers can read elsewhere regarding their interests.
The Essentials of LXPs
LXPs provide several incredible features, such as:
Presenting a path for learning.
A learning route is a collection of courses and other e-learning activities that are connected to provide the user with a clear training path. This method helps learners when they choose their training objectives. While a single course or activity might be helpful for students, a learning path entails users having continual goals to reach as they advance their skills and meet their long-term training objectives.
Supporting content produced by staff members.
The ability for employees to create course materials that may be added to learning paths is a noteworthy aspect of LXPs. Employees can bring useful knowledge to classes because they have first-hand experience with particular skill sets. Employees that create content that would be useful to others can quickly link it to other LXP modules using the platform.
Simply put, staff training shouldn't be constrained by geographic boundaries. Your company can make sure that student's access to courses is unrestricted by including an e-learning translation tool in the LXP.
Some user interfaces that work well:
Nearly all LXPs are web-based, providing users with a learning environment and user interface that is cutting-edge, learner-focused, and simple to use. The platform is more appealing to learners thanks to its effective interface, who could otherwise get dissatisfied with a system that operates poorly.
Analytics:
LXP solutions will compile learning data into reports and dashboards that are accessible to both users and administrators when it comes to analytics. Employees can use these dashboards to monitor their progress toward their goals, and administrators can use them to better understand employee usage patterns.
Offering course recommendations:
One of an LXP's most helpful aspects is its use of algorithms to decide which learning materials to suggest to a user. The algorithms use all pertinent data, including learner profiles and past searches, to produce the most appropriate recommendations.
Chatbot accessibility:
Some LXPs provide users with 24/7 access to AI-based chatbots. These chatbots offer assistance in several ways, including by helping users with their current duties and difficulties as well as by making wise recommendations and offering additional guidance.
Benefits of Implementing LXP
Here are some advantages for businesses thinking about using an LXP:
Personalized course advice:
LXPs give administrators the ability to manually control which training recommendations are made available to users. As a result, firm trainers or department leaders can supplement a worker's learning plan to guarantee they are receiving the education required to perform their jobs effectively.
Having a large learning environment:
LXPs can feature a large variety of courses and content, which keeps students interested. Additionally, LXPs provide a variety of blended learning models that can be used, which gives users access to more sophisticated and comprehensive training options.
Personalizing learning experiences for students:
In the end, one of the main goals of LXP is to produce a customized user experience. Strong suggestion and search tools make it possible for learners to focus on finding the knowledge they need to achieve their learning objectives rather than wasting time seeking content. Users can move through this procedure with ease using LXPs. A provider of e-learning translation services may also guarantee that the instruction is successful for all students around the world
Supporting communication and team work among students:
Although e-learning is done on an individual basis, students still require opportunities to interact with other students. LXPs offer resources that let students exchange thoughts and viewpoints. Learners can create and share personalized playlists of videos, webinars, blogs, and other learning content from all of their services while working within the LXP. To share knowledge and learn from others, students can also set up online collaborative workspaces and invite others to join them.
Supporting learning from any location:
Scheduling and hosting in-person workshops can be challenging for companies with several office locations. Through an LXP, students can take classes at any time of day or night, on any device, without having to travel. As a result, using the LXP for e-learning can help the business save time and money.
Finding educational gaps
Content developers may more accurately assess how learners are going thanks to features that improve data reporting, and they can then pinpoint any knowledge or skill gaps. With this knowledge, the content's quality may be continuously improved.
Summary
The usage of e-learning in corporate training is increasing, and technology is evolving significantly. The creation of learning experience platforms (LXPs), which enable users to choose a learning route that aids them in achieving their training objectives, is a prime example. Here is the whole guide to LXPs, covering all of their advantages and useful applications.