Here's how to Increase Your Eligibility for Personal Loans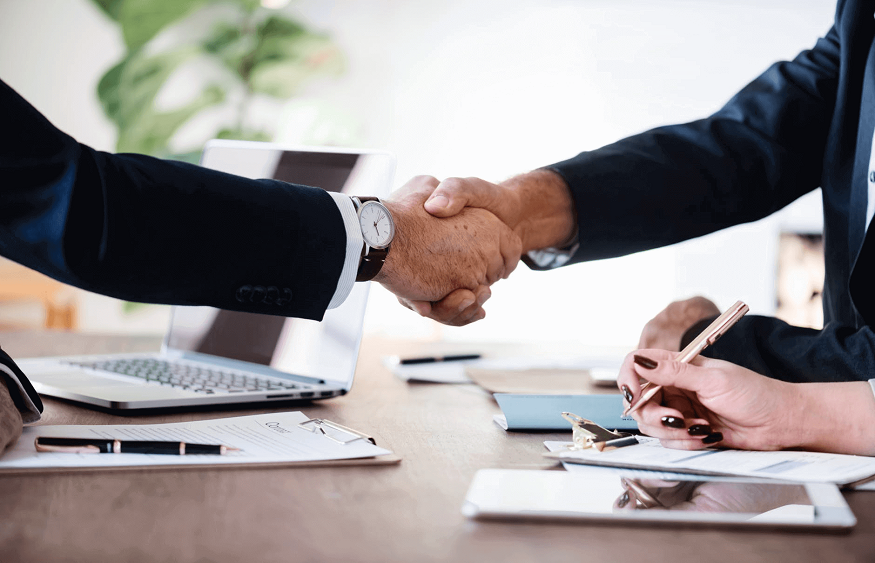 An instant loan can come to your aid in case of any emergency. Whether it's a medical condition, an accident, unexpected repairs, or unforeseen purchases, anemergency can hit you anytime.No matter how well you plan your finances, such emergencies leave a dent on your savings. But sometimes, even your savings may fall short and you might find yourself in a cash crunch. For all such situations, you can rely on a personal loan.
A personal loan is an unsecured loan offered by a lender based on your eligibility. There are different parameters that the lender checks to determine your eligibility. The most common factors include your age, salary, employer, credit score, and ongoing debts. Failing to meet any of these parameters can result in loan rejection or loan delays.
Thankfully, there are smart financial hacks that can help you improve your loan eligibility.
Tips to Increase Your Eligibility for a Personal Loan
Checking your personal loan eligibility is a very important step in personal finance management. Whether you are planning to avail a loan or not, knowing your eligibility will help you prepare better even for the unprecedented challeges. You can also work on ways to improve your loan eligibility.
Check out these 5 tips to improve your personal loan eligibility –
Build a good credit score
Your credit score is a crucial eligibility requirementas it provides a snapshot of your past credit behavior. A high credit score shows that you are a trustworthy borrower who has paid off past-due on time. This reduces the lender's risk and raises your loaneligibility.
A poor credit score indicates that you have missed your payments in the past.This classifies you as a high-risk applicant. The lender may reject your application or approve the loan at a very higher interest rate.
Pay off any outstanding debts and credit card balances.
Paying off your existing debts before applying for a personal loanwill help increase your personal loan eligibility. Lenders check your debt-to-income ratio before approving your loan and for determining the maximum loan amount you are eligible for. The lower your debts the better are your chances of higher eligibility.
Closing your on-going debts before applying for a personal loanwill improve your debt-to-income ratio. This will make you eligible for higher loan amounts. You must also keep your credit card utilization within 30% of the total card limit and the total EMI payable should not exceed 50% of your total monthly income.
Include all your sources of income
Your income is another crucial factor that influences your loan eligibility. Based on your total monthly income, the lender determines your repayment capacity. Simply put, the higher your income the better is your eligibility.
So, if you have any additional sources of income, apart from your salary, then you must mention it on your application. However, do note that you will have to provide income proof. So, whether it is a rental income, income from investments or side business income, you must mention your additional income and provide substantial documents to support it.
Avoid applying for multiple loans simultaneously
When applying for a loan, lenders run a credit report query to determine your default risk. These inquiries are recorded in your credit report as hard inquiries. Therefore, applying for several loans is a bad idea as it marks you as a credit-hungry candidate.
As a result, you become a high-risk applicant, and lenders might decline your funding request. It is, therefore, essential to weigh your possibilities, use an eligibility calculator, and submit an application for a loan that meets your requirements.
Apply to a lender with a simple eligibility requirement
Finally, always apply with a reputed lender that has simple eligibility requirements. This not only improves your chances of getting the loan approved, but also simplifies the process for you.For instance, the eligibility requirements cited by loan apps are usually much simpler. Some of the criteria they check are  –
You must be an Indian citizen between the ages of 21 and 60.
You must work for an MNC, a government entity, or a private company.
Professionals and businessmen, must provide proof of income for past 2 years.
You must have a stable income source with minimum salary of Rs. 15000.
Once you've met the requirements, all that's left to do is submit the necessary paperwork to complete the application.
Conclusion
Personal loans are one of the most popular credit facilities used to address financial needs and shortages. An online loan gives you the much-needed freedom to fulfill various financial commitments, such as paying for furnishings or unexpected bills. Instant personal loans, however, are unsecured loans. Factors like your credit score, income, debts and employment determine your instant loan eligibility.
You can improve your personal loan eligibility by working on your financial portfolio. Close your on-going loans before applying for a new one. Check your credit score and work towards improving it. In case, you are in the middle of a crisis and your loan eligibility is poor, then you may add an eligible co-applicant to your application. You can also opt for secured personal loans against investments or mortgage.