3 Great Baby Cribs & Cots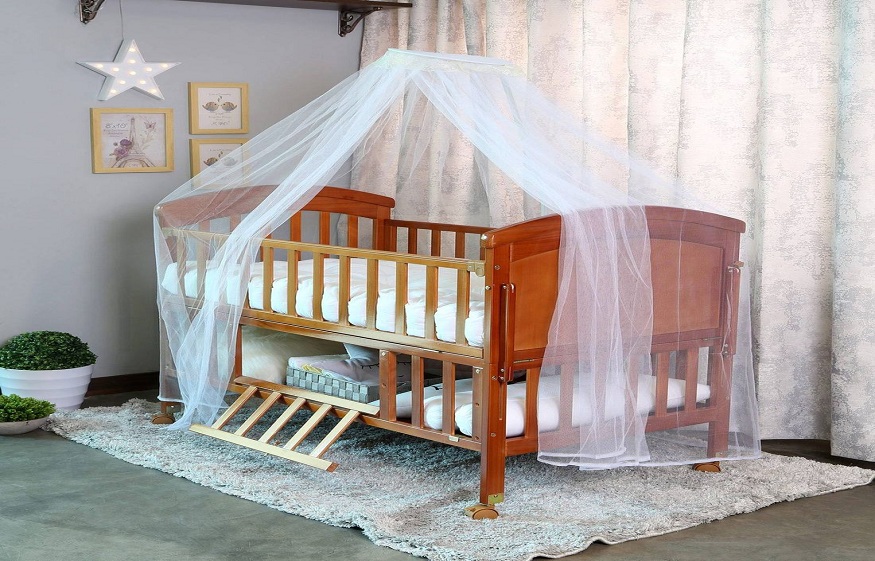 Choosing a baby cot can be a big decision for parents. As parents, they have to ensure their baby's comfort & safety. Baby cot is an essential sleeping bed for babies till the age of four. Gone are the days when caregivers relied on the strong cradle to soothe a newborn child. Because these cots have various features that make babies' sleeping environment much soothing and safer than the traditional beds. As the infant reaches toddler age he/she desperately wants to move independently.
Thus, to prevent the risk of falling, baby cots offers them more independence. Their cage-like high walls and wide space help them stand and sit comfortably within a boundary. Baby cribs & cots come with different features. They can be adjusted according to the development of the baby. This blog will help you find the best Baby Cribs & Cots for your little ones to sleep in comfort.
1- Cocoon Nest 4-in-1 Cot
If there's one thing babies are good at, is sleeping. Babies need to sleep somewhere that's safe, cozy and not far away from the eyes of parents. Cocoon Nest 4-in-1 Cot with its beautifully designed furniture will evolve with the development of the baby while keeping the baby's comfort and coziness intact. From birth, the Nest is a uniquely designed circle bassinet that can be transformed first into a cocoon-style cot, then into a junior bed. This means you won't have to worry about buying a new baby Cot at the baby's developmental phases. This baby Cot is suitable for newborn to toddlers. Hence, parents being conscious about their young ones safety won't have to worry at all. Because it high walls are designed to make sure the kids' safety. You can buy variety of quality Cribs & Cots at discounted price with Mamas and Papas coupon code
2- Boori Natty Cot Bed
Boori Natty Cot Bed brings you the safe place for your little one to sleep from birth to four years. Having rounded corners and playful angled feet, it will make a charming addition to your nursery. This Cot bed is designed to grow with your child hence provides comfortable sleep to your little ones as the baby grows. It has two base elevation levels to accommodate for infant and toddler babies. Further, this cot bed has with a muted two-tone color palette as well. This cot furniture comes with various colors that can be paired with matching storage furniture.
3- DaVinciKalani 4-in-1 Convertible Crib in Espresso, Greenguard Gold Certified
A convertible crib is a cool option for kids who'll be in their own room for a long period of time. As they grow, simply change the bed to match their age and stage. This Crib is made for longevity, this option can effortlessly transform the crib to a toddler bed, daybed, and later on to a full-sized bed.It come with the several color options and has four conversions available that you can own through online and conventional store as well.