What Are the Key Features of a Society Management App and Apartment Management System?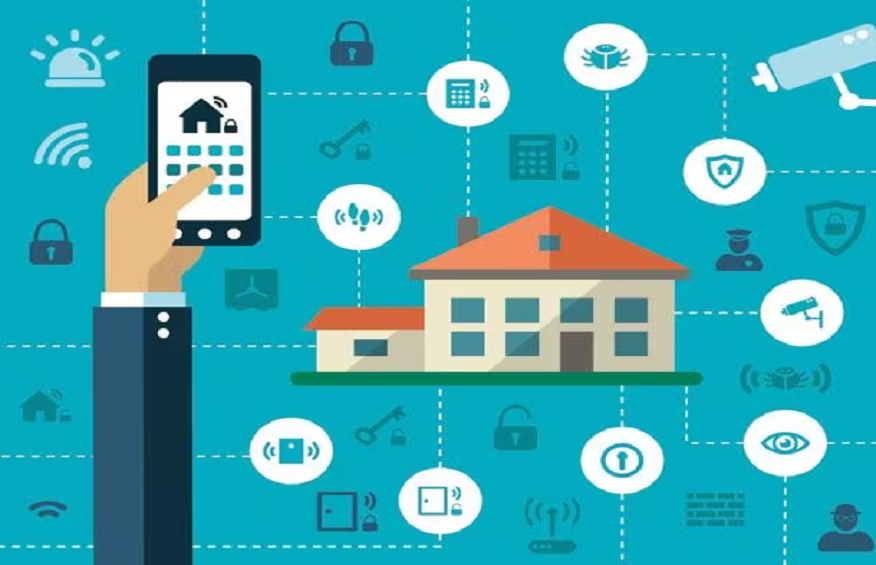 The need for effective and streamlined management of residential complexes has never been more evident than it is in today's increasingly urbanising globe. With the development of technology came a ground-breaking remedy in the form of society management app and flat management systems. By combining convenience, organisation, and a dash of modernity with the conventional methods of managing residential spaces, these digital platforms are revolutionising how housing societies and apartment complexes operate.
Apps for society management: The Rise of the Digital Era and Their Function
A product of the digital age, the society management software was created to improve and streamline the experience for residents and administrators. These apps serve as a central location where locals can engage, communicate, and access different services without being physically present. A society management app's essential characteristics are as follows:
A communication hub is: One of a society management app's key benefits is its capacity to streamline communication between residents, committee members, and facility administrators. The software transforms into a virtual bulletin board, effectively distributing critical information through announcements, notices, and conversation features.
Reservation of amenities, such as clubhouses, swimming pools, and event spaces: Society management software frequently offers this function. Conflicts are avoided, and the utilisation of these shared facilities is maximised.
Payment of the Bill: Long lines to pay maintenance bills are a thing of the past. With the help of these apps, residents can conveniently pay maintenance fees, utilities, and other dues online, making the process simple.
Visitor Management: The app simplifies the visitor entry procedure by enabling users to pre-register visitors and get alerts when they arrive. Inconvenience is reduced while security is increased.
Maintenance Requests: The app allows residents to submit maintenance requests and describe their problems. This feature guarantees quick service from the maintenance team and improves the quality of living.
Apartment Management System Advantage: Transforming Complexes
Apartment management systems take a step back to offer a comprehensive solution for the whole administration and management of the complex, whereas society management apps concentrate on the residents' experience. These systems frequently cater to property managers, maintenance workers, and office staff. Let's look at some of the unique qualities of flat management systems:
Financial Management: Apartment management systems have powerful financial management tools that let property managers track costs, create invoices, and monitor cash flow. Effective budgeting and financial planning are ensured by this degree of openness.
Scheduling for maintenance : A large apartment complex's maintenance schedule can take time to keep up with. Apartment management system automates maintenance scheduling, ensuring prompt completion of standard inspections and repairs.
Document management: The system allows for storing and accessing significant documents like contracts, agreements, and notices. Physical document storage and retrieval are made unnecessary as a result.
Vendor Management Property managers can utilise the system to track vendor performance, manage vendor relationships, and ensure that services are delivered according to agreements.
Analytical and Reporting: By offering insights into occupancy rates, revenue patterns, and other important variables, flat management systems harness the power of data. Making informed decisions and developing a strategy is made easier with this information.
Future Predictions from The Planet Smart City Connection
The idea of the Planet Smart City is emerging as a potential trend as we move forward into an era marked by sustainability and intelligent living. The Planet approach's core values align with those of society management applications and flat management systems while not being officially mentioned in either. Urban living will become convenient and environmentally conscientious in the future thanks to the integration of IoT devices, data-driven insights, and sustainable practices inside these digital platforms.
Taking on Challenges and Creating Tomorrow: The Way Forward
Integrating societal management apps and flat management systems is challenging, no matter how revolutionary and promising these developments may be. It's critical to address these challenges when we consider the future course of these technologies and to foresee how they might affect that course.
Security and Privacy Issues: Since data is the foundation of these platforms, security and privacy issues inevitably arise. The need to protect private resident data, financial information, and communication routes cannot be overstated. Strong authentication, encryption, and compliance with data protection laws will become increasingly important as these technologies advance.
User Adoption and Accessibility: Although the younger generation may quickly accept technology, it's crucial to ensure user adoption throughout all age groups. Thanks to user-friendly interfaces, intuitive design, and thorough user training, all inhabitants will be able to use these platforms, regardless of their level of technological expertise.
Customisation vs. Standardisation: Finding a happy medium between offering possibilities for customisation for various housing societies and upholding a certain level of standardisation can be difficult. The key to a smooth user experience is ensuring the basic operations stay constant across platforms, even though each complex may have different needs.
Integration with Physical Infrastructure: These platforms must be able to interface smoothly with the physical infrastructure of housing complexes to be successful. Compatibility with current payment gateways, security systems, and facility booking tools are all part of this. Smooth integration promotes a unified living experience and prevents disturbances.
In the larger picture of urban life, society management apps and flat management systems dominate how we engage with our living quarters. They are more than just tools; they are change agents that help communities flourish in an increasingly digital world. The success of our transition into a time where smart living is the norm will depend on how well we embrace these technical developments while resolving their problems as we stand on the threshold of a new age.
Conclusion:
The threads that weave convenience, communication, and effective administration together in the vast fabric of urban life are society management apps and flat management systems. We envisage a future where residential complexes function without a hitch, inhabitants are empowered, and the community has new dimensions as these digital solutions develop. The development of these technologies opens the door to a new conception of urban life, one in which technology links contemporary culture and established communal norms.