Tips To Buy Cosmetics Online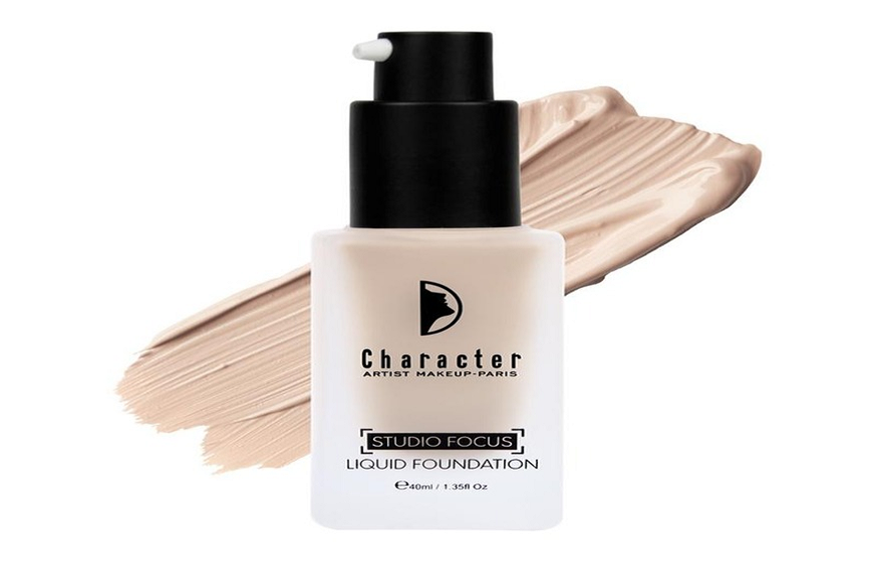 When it comes to buy cosmetics online, several tips can help ensure a smooth and successful shopping experience. Whether you are a seasoned online shopper or new to the world of virtual beauty purchases, these guidelines will assist you in making informed decisions and getting the most out of your online cosmetics shopping.
Research and know your needs: Before diving into online cosmetics shopping, take some time to research and identify your specific needs. Determine the type of products you are looking for, such as skincare, makeup, or hair care, and understand your skin type, concerns, and preferences. This knowledge will help you narrow down your options and select the most suitable products for yourself.
Read Product Descriptions and Ingredients: When shopping for cosmetics online, carefully read the product descriptions and ingredient lists provided by the sellers. Pay attention to any potential allergens or ingredient lists provided by the sellers. Pay attention to any potential allergens or ingredients that may not be suitable for your skin. Understanding the product details will give you a clear idea of what you are purchasing and whether it aligns with your requirements.
Check authenticity and seller credibility: Ensure that you are buying from reputable sellers or authorized retailers to avoid counterfeit or expired products. Look for customer reviews, ratings, and seller certifications to gauge the credibility of the online platform or seller. Authentic products not only provide the desired results but also ensure your safety and well-being.
Utilize swatches and shade comparisons: Colors may appear differently on-screen compared to real life, so make use of swatches and shade comparisons available on the website or through customer reviews. This will give you a better idea of how the product will look on your skin tone and help avoid any disappointments upon arrival.
Research brand policies: Familiarize yourself with the return, exchange, and refund policies of the brand and the online platform. Understand the terms and conditions regarding damaged products, wrong items, or any other issues that may arise. This knowledge will give you peace of mind in case you need to contact customer support or make a return.
Take advantage of user reviews: User reviews can provide valuable insights and firsthand experiences from other customers. Read both positive and negative reviews to get a balanced understanding of the product's performance, quality, and suitability. Keep in mind that individual experiences may vary, so consider the overall consensus while making your decision.
Compare prices and look for deals: Online shopping allows for easy price comparison across multiple platforms. Take the time to compare the prices of the desired products to ensure you are getting the best value for your money. Additionally, keep an eye out for discounts, promotions, or bundle deals that can help you save on your cosmetic purchases.
Secure payment methods: Prioritize online platforms that offer secure payment options. Look for reputable payment gateways and ensure that your personal and financial information is protected. Avoid sharing sensitive information through unsecured channels and be cautious of any suspicious or unfamiliar payment methods.
Track your order and delivery: Once you have made your purchase, keep track of your order and delivery status through the provided tracking information. Stay informed about the estimated delivery time and any updates related to your shipment. If there are any concerns or delays, reach out to the customer support team for assistance.
Maintain feedback and communication: After receiving and using the cosmetics you have purchased online, consider leaving feedback or reviews to help other shoppers and provide constructive feedback to the brand or seller. Additionally, if you encounter any issues or have questions, don't hesitate to contact customer support. Good communication can lead to effective resolutions and a better overall experience.
Take advantage of sample sizes: Look for websites or brands that offer sample sizes of cosmetics. Sampling products before committing to a full size allows you to test the product's compatibility with your skin, texture, and performance. It is an excellent way to minimize the risk of investing in a product that may not work well for you.
Follow influencers and beauty bloggers: Follow rusted beauty influencers and bloggers who provide honest reviews and recommendations. Their expertise and insights can help you discover new products, learn application techniques, and stay updated on the latest trends in the beauty industry. Many influencers also share exclusive discount codes or collaborations, giving you access to special offers.
Subscribe to newsletters and loyalty programs: Sign up for newsletters from your favorite brands or online cosmetics retailers. Subscribe often receive exclusive discounts, early access to sales, and updates on new product launches. Additionally, consider joining loyalty programs that offer rewards or points for every purchase, allowing you to accumulate benefits for future discounts or freebies.
Utilize filter and sorting options: When browsing through online cosmetics stores, make use of the filter and sorting options available. Narrow down your search based on price, brand, skin type, or specific product features to quickly find the products that meet your criteria. This saves time and streamlines your shopping experience.
Explore customer Q&A Sections: Many online platforms have dedicated sections where customers can ask questions about specific products. Take advantage of these sections to learn more about the product from both the seller's and customer's perspectives. It's an opportunity to gain additional information that may not be included in the product description.
Consider sustainability and cruelty-free brands: If ethical and sustainable beauty practices are important to you, look for cosmetics brands that prioritize sustainability and cruelty-free practices. Many online platforms now have filters or sections dedicated to sustainable and cruelty-free products, making it easier to find brands that align with your values.
Be mindful of shipping and customs fees: If you are purchasing cosmetics from an international website, be aware of potential shipping costs and customs fees. These additional charges can vary depending on your location and the total value of your order. Take these factors into account when comparing prices and making your purchasing decisions.
Keep a wish list: Create a wish list on the online cosmetics platform to save products you are interested in but not yet ready to purchase. This allows you to keep track of items you want to revisit or purchase in the future. Some platforms even notify you when items on your wish list go on sale or become back in stock.
Stay updated on returns and exchanges: Familiarize yourself with the return and exchange policies of the online cosmetics store or brand. Ensure that the policies are fair and align with your expectations. Being aware of the return window, condition requirements, and any associated fees can help you navigate the process smoothly if needed.
Trust Your Instincts: Lastly, trust your instincts when making online cosmetics purchases. If something seems too good to be true or you are unsure about a product, take a step back and reconsider. It is essential to feel confident and comfortable with your purchase decisions, ensuring that you are investing in cosmetics that truly meet your expectations.
In conclusion, determining the best makeup products is subjective and can vary depending on individual preferences, skin type, and desired outcomes. However, there are several top-tier brands and highly regarded products in the beauty industry that consistently receive positive reviews and recommendations from both professionals and customers.