Here Are The Interesting Ways To Make Money While Doing Hydroponics Farming In India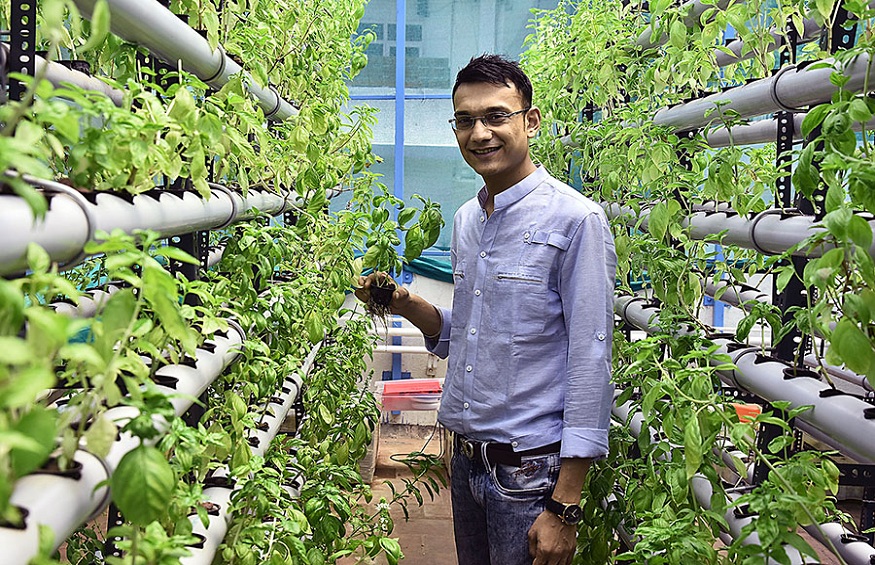 Are you looking for a hobby that also pays you well? If yes, then you should think of doing hydroponics farming in India. Well, this is only possible if you have some interest in gardening and farming. Many people say that hydroponics farming can make deep holes in anyone's pockets.
That's true, but you do it smartly, and you'll always be in profits. See hydroponics farming and traditional farming, both are challenging, and only farming hobbyists can make money from them.
So if you're interested in doing hydroponics farming, here we're sharing some ways on how you can make money through this modern farming.
Selling Your Produces In The Market
Whether you're taking hydroponics farming as a passion or profession, you should be nicely compensated for your hardwork, investment, and skills. Selling the produces in the market seems to be an obvious suggestion, but many people still struggle and waste their resources.
The only thing is how smartly you invest your resources and get higher profits. In our opinion, you should try to invest in the maximum profitable plants. On the contrary, the current trend in hydroponics farming is growing and selling microgreens.
So depending on your hydroponics systems and farming goals, research the internet and find the most suitable profitable plants for yourself.
You Can Even Sell Your Cuttings
Many hydroponics farmers also sell the cuttings apart from the produces for extra income. Many hydroponics farmers don't know, but they can also sell the cuttings of their yields. See, the trend of doing hydroponics farming is growing every day and grabbing everyone's attention.
As you're already doing hydroponics farming, your cuttings would be sold out easily when your produces are raw. For making more money from your cuttings, you can invest in cloning systems.
These systems allow you to sell the clones of your plants to other farmers. You can promote your clone plants via social media platforms and paid promotions. Believe it or not, this is actually one of the best ways to make money while doing hydroponics farming.
Help Others In Installing Their Hydroponics Systems
You might have taken someone's help to get your hydroponics systems installed. In the same way, you can become a helping hand for the people new to hydroponics farming. You might be well-familiar with the hydroponics systems, so you can grab the opportunity of setting up systems for others.
If you're considering this method, discuss and understand the needs of your clients. Share your suggestions and opinions with them. Don't forget to discuss about the materials and other supplies required for the installation procedure.
You're not a certified hydroponics system installer, so keep your charges nominal and focus on building fruitful relationships instead of profits.
Final Thoughts
See, hydroponics farming in India is expensive, but you can make good profits easily. You can consider this farming type as a side hustle and make some instant cash at weekends. Above all, you also get the opportunity of spreading the awareness of this farming type and introduce your unusual hobby to everyone.