Exploring Dubai's Hidden Gems with Alkhail Transport Minivans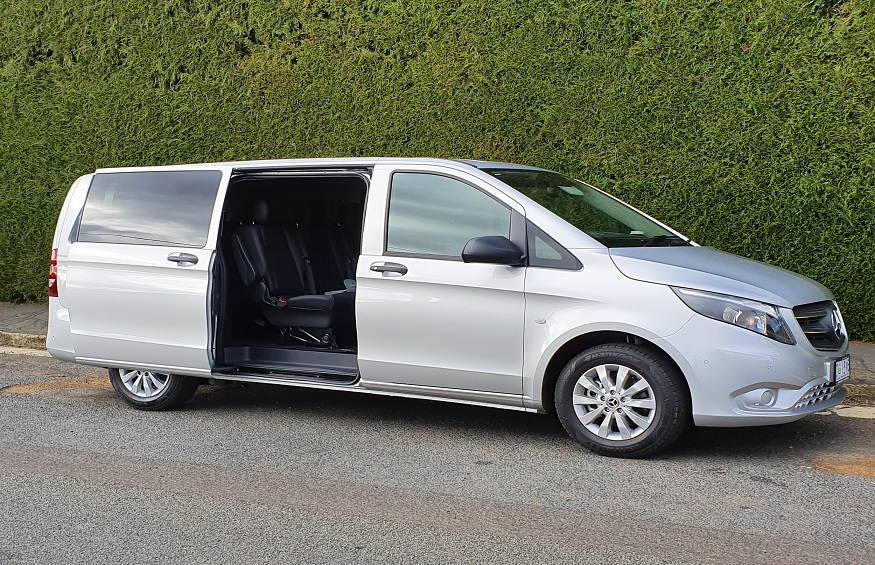 Dubai, a city that never fails to amaze its visitors, is known for its soaring skyscrapers, luxurious shopping malls and extravagant lifestyle. While these iconic landmarks are worth a visit, Dubai is more than meets the eye. From charming neighborhoods to cultural gems, the city is a treasure waiting to be discovered. To truly immerse yourself in local culture and explore Dubai's lesser-known attractions, Alkhail Transport minivans offer the perfect solution for comfortable and convenient travel.
Convenience and Comfort at Your Fingertips
Alkhail Transport is a reliable vehicle rental company in Dubai, known for its well-maintained minivans. With a range of vehicles to choose from, including spacious and comfortable minivans, Company ensures that your exploration of Dubai's hidden gems is not only enjoyable but also hassle-free. The company's commitment to customer service ensures that their vehicles are clean, well-equipped, and in top condition means that you can rely on a smooth and comfortable journey. Company provides the most affordable tourism transport services in Dubai.
Discovering the Neighborhoods
Dubai is a city of diverse neighborhoods, each with its own unique charm and character. While the glamour of downtown Dubai may be enticing, it can be more authentic and immersive by venturing into the lesser-known neighborhoods. With Alkhail, you have the freedom to explore these hidden gems at your own pace.
Head to Al Fahidi Historic District, one of Dubai's oldest neighborhoods, and step back in time as you wander through its narrow alleyways and wind towers. Here, you will find traditional courtyard houses, art galleries and charming cafes, a glimpse into Dubai heritage.
For a taste of the old-world, visit Al Quoz, an industrial area turned artsy neighborhood. Explore its vibrant art galleries, trendy boutiques, and quirky cafes all housed in converted warehouses. Al Quoz is the city's art hub, and creativity and inspiration are at every turn.
Cultural Treasures
Dubai is not just about modernity, it is also about heritage: heritage is worth exploring. Alkhail Transport minivans are the perfect way to visit Dubai cultural treasures which are often tucked away from the main tourist areas.
Dubai Museum, located in Al Fahidi Fort, is the city's history and heritage. The museum exhibits artifacts and showcases that depict Dubai's transformation from a small fishing village to a global metropolis. Minivans can conveniently take you to this cultural gem and immerse you in the city's past.
Another gem is the Sheikh Mohammed Centre for Cultural Understanding, in the historic Al Fahidi District. This center offers a wide-range of programs and activities to promote cross-cultural understanding and provides visitors with a meaningful engagement with locals. With Alkhail Transport minivans, you can easily reach this center and participate in cultural events, heritage tours, and traditional Emirati meals.
Off-the-Beaten-Path Adventures
Dubai is not just about city life, it is also a city that offers a plethora of outdoor adventures to be explored. Alkhail can take you on off-the-beaten-path adventures and discover Dubai's natural beauty.
Escape the city and head to Hatta, a mountainous enclave a stone's throw out of Dubai. Here you can hike rugged trails and mountain pools, swim in crystal-clear mountain pools and explore the historic Hatta Heritage Village. Alkhail provides the flexibility and convenience to embark on this adventure and soak in nature.
Another hidden gem is the Al Qudra Lakes in the desert. These man-made lakes are a wildlife haven and a serene escape from the city. Alkhail Transport minivans can easily reach this hidden oasis and you can indulge in activities such as bird-watching, picnicking, or simply enjoying the tranquility of the surroundings.
Dubai's hidden gems are waiting to be discovered and  minivans are the perfect means to explore them. With comfort, convenience, and a well-maintained fleet of vehicles, Alkhail Transport ensures that your journey through Dubai's lesser-known attractions is a seamless and enjoyable. So, Book a minivan with Alkhail Transport and embark on a treasure hunt to uncover the hidden treasures of Dubai.