5 Amazing Ways of Decorating Your Outdoor Space at Home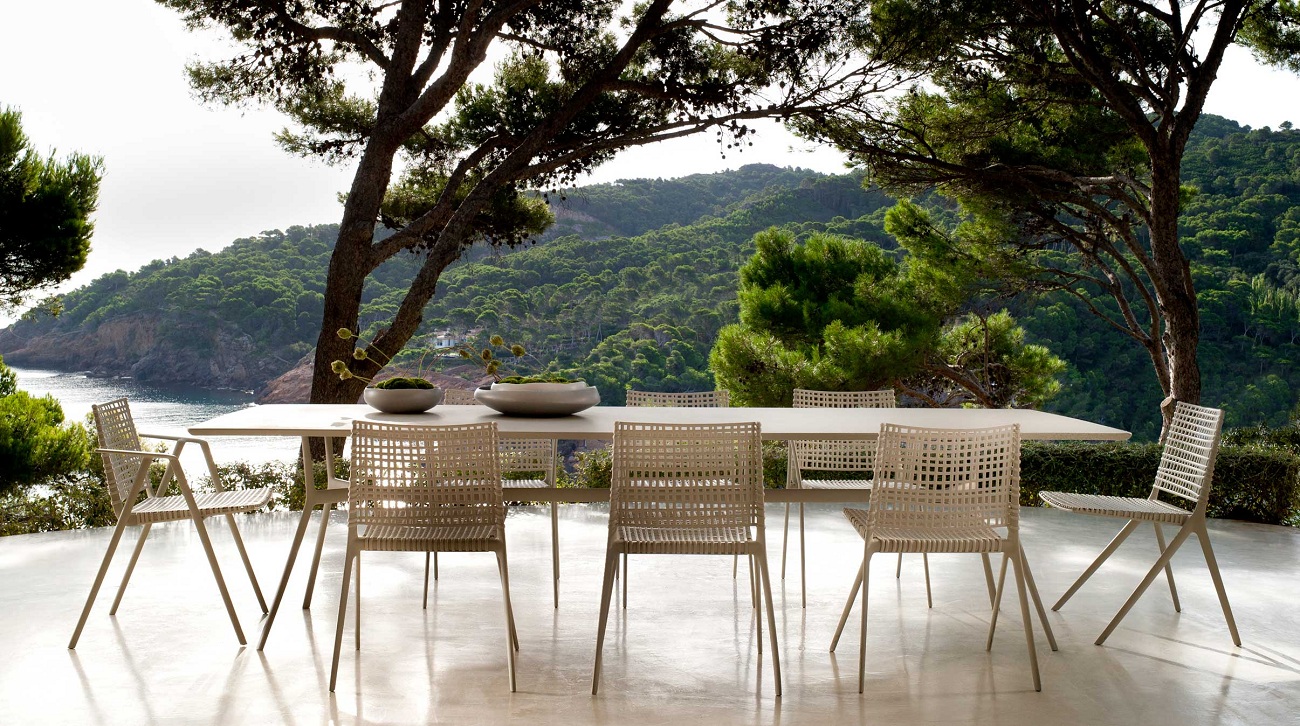 Backyards are one of the most valuable assets in modern homes. Staying in a spacious flat is nice, but owning a home with a big outdoor space can be far much better.
Among the best things about an outdoor space is the fact that it elevates the entire appearance of a home and presents opportunities you can enjoy.
For instance, you can use outdoor space for cinema, have a barbeque, and drink a cup of coffee with your family or friends.
Regardless of how you choose to use your outdoor space, you need to decorate it properly with the help of these ideas:
1.      Be Smart with Furniture
The good news is there are a lot of stylish outdoor designs which are available these days. For most, benches providing optimal seating and secretly bringing a storage unit for an outdoor space are perfect. They are not only useful, but also beautiful.
You can also get a fantastic nesting outdoor table, which can be great to enjoy an outdoor retreat alone or with a close friend. If another individual wants to join your company, you will just tuck it away or retrieve an additional hidden table.
2.      Screen Out
Installing privacy screens on the patio or porch is a great way to screen out unwanted attention. Hang canvas drop cloths from your porch ceiling using hooks and grommets or with shower curtain hooks.
If you don't want plain white, consider adding some extra details with fabric paints. This way, you may capture your neighbor's attention and, at the same time, keep out prying eyes.
3.      Add an Outdoor Rug
Similar to indoor rugs, outdoor mats are useful for visually grounding seating areas while giving furnishing a better context.
It also adds softness in the area for your bare feet to rest and improve the cozy vibes. Unlike indoor mats, outdoor rugs are specifically designed to cope with unfavorable weather and heavy foot traffic.
4.      Choose a Theme
Your space needs to reflect the sense of style. To narrow down the field of design options, choose a theme and stick to it.
Probably you prefer colors from Japanese gardens, a soothing palette of mosses, or enclosing your space using a bamboo fence.
If you are also looking to evoke summer usually spent in the English countries, consider cottage gardens lined with weathered wood seating, wildflowers, and a fire pit consisting of cobblestones.
5.      Introduce Lighting
Outdoor lights are a must, particularly if you like whiling away in the evenings to see the stars and enjoy the cooler air.
Many outdoor lights are solar-powered, so they require a little adjustment to turn on automatically when the sunsets. To create different kinds of aesthetics, consider sticking to something more modern and neutral.
Final Thoughts!
Outdoor décor ideas are a perfect way to give your space a magical feel. They are basically worth thinking about, especially during the summer when your outdoor space offers you a great backdrop for special occasions, like birthday parties.