What to consider for applying for a Canada visitor visa?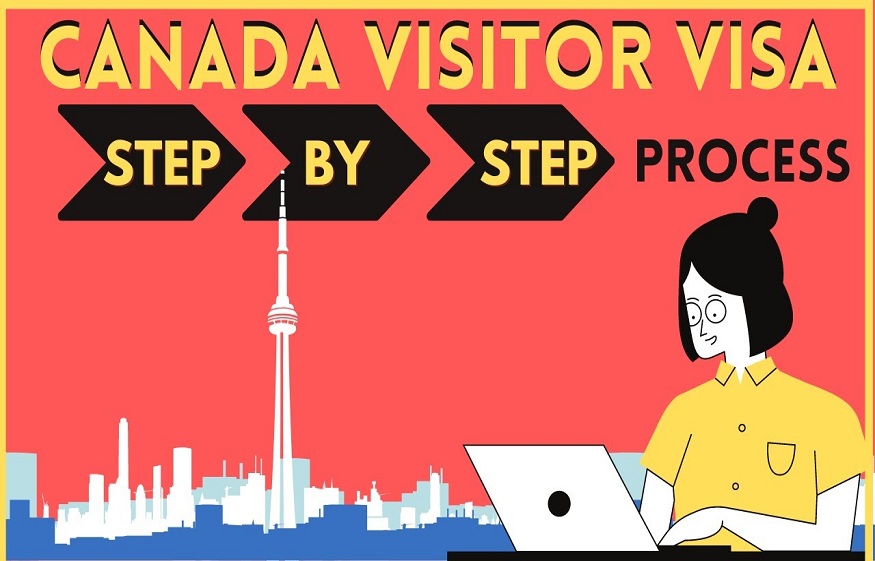 A Temporary Resident Visa (TRV), also called a Visitor Visa Canada, is issued by the Canadian government to allow foreign nationals into and stay temporarily within Canada. The visitor visa Canada  is one of the most frequently granted types of visas issued by Canada's government and designed for individuals visiting for tourism, family visits, business meetings, or any other temporary purpose.
Key Considerations
It is essential to distinguish between a Canadian visitor visa and a permanent residency visa; one is intended for temporary visits, while the latter can lead to long-term residence in Canada.
Temporary Stay: Visitor visas are designed for temporary stays only and do not confer the right to work or study in Canada unless an additional work or study permit has been obtained separately.
Tourist and Family Visits: Visitor visas are commonly used for tourism-related purposes such as sightseeing, exploring Canada's natural wonders, or visiting family and friends who are Canadian citizens or permanent residents.
Business Visits: Businesspeople from other countries often arrive in Canada using visitor visas to attend meetings, conferences, or negotiations; however, if their visit involves hands-on work or employment, they may require a work permit instead.
Application Process: To obtain a visitor visa in Canada, applicants must fill out an application form, submit relevant documentation, and attend an interview at an embassy, consulate, or Visa Application Center (VAC). Sometimes, this may also involve providing biometrics.
Eligibility Criteria: To qualify for a visitor visa in Canada, eligibility requirements include possessing a valid passport, showing evidence of your intention to leave after your stay, sufficient funds for covering expenses during that stay, and not posing a security threat to Canada. Immigration officers may also take into consideration your ties back home as criteria.
Electronic Travel Authorization (ETA): Citizens of certain countries may not require a visitor visa but need an Electronic Travel Authorization (eTA). eTA is an easy and fast process that electronically links with their passport for easy travel authorization.
Visitor Status: It's essential for visitors to Canada to adhere to the conditions and duration of their visa, such as length of stay. Overstaying one can lead to deportation or future entry restrictions imposed by Canadian authorities.
Application Processing Times: Processing times for visitor visa applications can differ depending on various factors, including an applicant's home country, season, and volume of submissions.
Advantages of Canada Tourist Visa
Securing a Canada tourist visa, also known as Temporary Resident Visas (TRV), offers numerous advantages to travelers looking to explore Canada for leisure or tourism purposes.
Access to Breathtaking Natural Beauty: Canada is famed for its stunning landscapes, from mountains and forests to lakes and national parks. By applying for a tourist visa in Canada, you can experience first-hand how stunning its natural beauty is, visiting places such as Banff National Park Niagara Falls or exploring the Canadian Rockies.
Diverse Cultural Experiences: Canada is an incredibly culturally diverse country with a long and rich heritage, offering tourists plenty of cultural events, festivals, and cuisine to discover during their vacation. Cities like Toronto, Vancouver, and Montreal provide the ideal environments to immerse themselves into this diverse, multicultural fabric for tourists to experience for themselves.
Historical and Cultural Attractions: Canada boasts an array of historical and cultural attractions, from museums to art galleries to historic sites and landmarks – travelers can explore Parliament Hill in Ottawa, the Royal Ontario Museum in Toronto, or Old Quebec City, to name but a few.
Wildlife Viewing: Canada is known for its abundant wildlife, offering tourists an excellent opportunity to see iconic creatures such as bears, moose, whales, and bald eagles. National parks and wildlife reserves provide ideal settings for viewing nature.
Adventure Tourism: Canada provides many adventure sports activities, such as hiking, skiing, snowboarding, kayaking, and more. Whether you enjoy adrenaline sports or outdoor pursuits, a tourist visa allows you to participate in various adventure sports activities.
Visit Friends and Family: When you have family living in Canada, a tourist visa allows you to spend quality time together and create lasting memories. You'll share experiences while making lasting friendships.
Business Opportunities: Tourists holding valid visitor visas may attend business meetings, conferences, and networking events in Canada with valid visitor visas. However, any productive work or employment activities will likely require a separate work permit.
Cultural Exchange: Canada embraces cultural exchange and provides tourists with numerous opportunities for cultural engagement activities, such as volunteering, enrolling in language courses, or attending community events.
Exploring the Arts: Canada boasts a thriving arts scene featuring theaters, music festivals, art exhibitions, and art shows throughout the year. Tourists visiting can attend concerts, theater productions, and art shows hosted in Canada.
**Easy Travel: When you possess a Canada tourist visa, traveling from Canada directly into the US could prove more convenient and allow you to explore attractions both countries have to offer. Planning ensures your journey goes smoothly.
Overview of World Overseas Immigration Consultancy
World Overseas Immigration Consultancy refers to any business or organization that offers immigration and visa-related services to those looking to immigrate abroad.
World Overseas Immigration Consultancy is a service provider that assists individuals, families, and businesses in navigating the complex processes and requirements of immigration to countries worldwide. Consultancies are pivotal in helping clients achieve their immigration goals – whether for work, study, family reunification, or investment purposes.
Overview of Global Immigration Consultant
A Global Immigration Consultant (GIC) is a professional firm that specializes in offering immigration- and visa-related services to individuals and businesses seeking to navigate the complex processes involved with immigration to different countries around the globe. GIC consultants possess expert knowledge regarding immigration laws, policies, and procedures across several nations to assist their clients in accomplishing their immigration goals legally and efficiently.
An international immigration consultant provides invaluable assistance for individuals, families, and organizations relocating abroad. Their knowledge goes far beyond any single country's regulations governing immigration issues to provide comprehensive guidance on international matters related to migration.
Conclusion
Whether applying for a Canadian visitor or tourist visa or consulting immigration consultancies, conducting extensive research is the key to making informed decisions and reaching immigration goals efficiently and legally.